This week's theme for
Sensational Haiku Wednesday
is "family". I'm sure my haiku aren't exactly what Jenn had in mind, but I was a bit bored and December 21st has been a hot topic at home, at work and on Syfy.
I find myself a little amusing, and hope you do as well.
Forgotten during
the zombie apocalypse
Move on, form new bonds.

*

One percent survive:
dreams of repopulating
dance in Jason's head.

*

What Mayans predict
Fools may believe; my babies
and I sit back, laugh.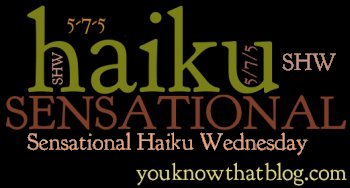 :)